Manual: How to multistream with OBS
Manual: How to multistream with OBS
Few words about Streamster
Streamster is a free live streaming application for Windows. Besides its video editing capabilities, it has a cloud-based multistreaming feature which allows streaming to several platforms at once. Streamster multistreaming to 2 any endpoints (including Facebook pages/groups and custom RTMP) is free, and pricing for more channels restreaming is affordable. That's why it is good solution for using with OBS for multistreaming
1. Set up OBS video source.
1.1. Set up your scene in OBS.
1.2. Run your virtual camera in OBS by clicking the Start Virtual Camera button. It will allow using OBS video source and set up an audio source in Streamster (it also has an audio mixer). If you need to use OBS audio source as well, please read this article.


2. Set up multistreaming in Streamster app.
2.1. Download Streamster and install it.
2.2. Click the "Add layer" button.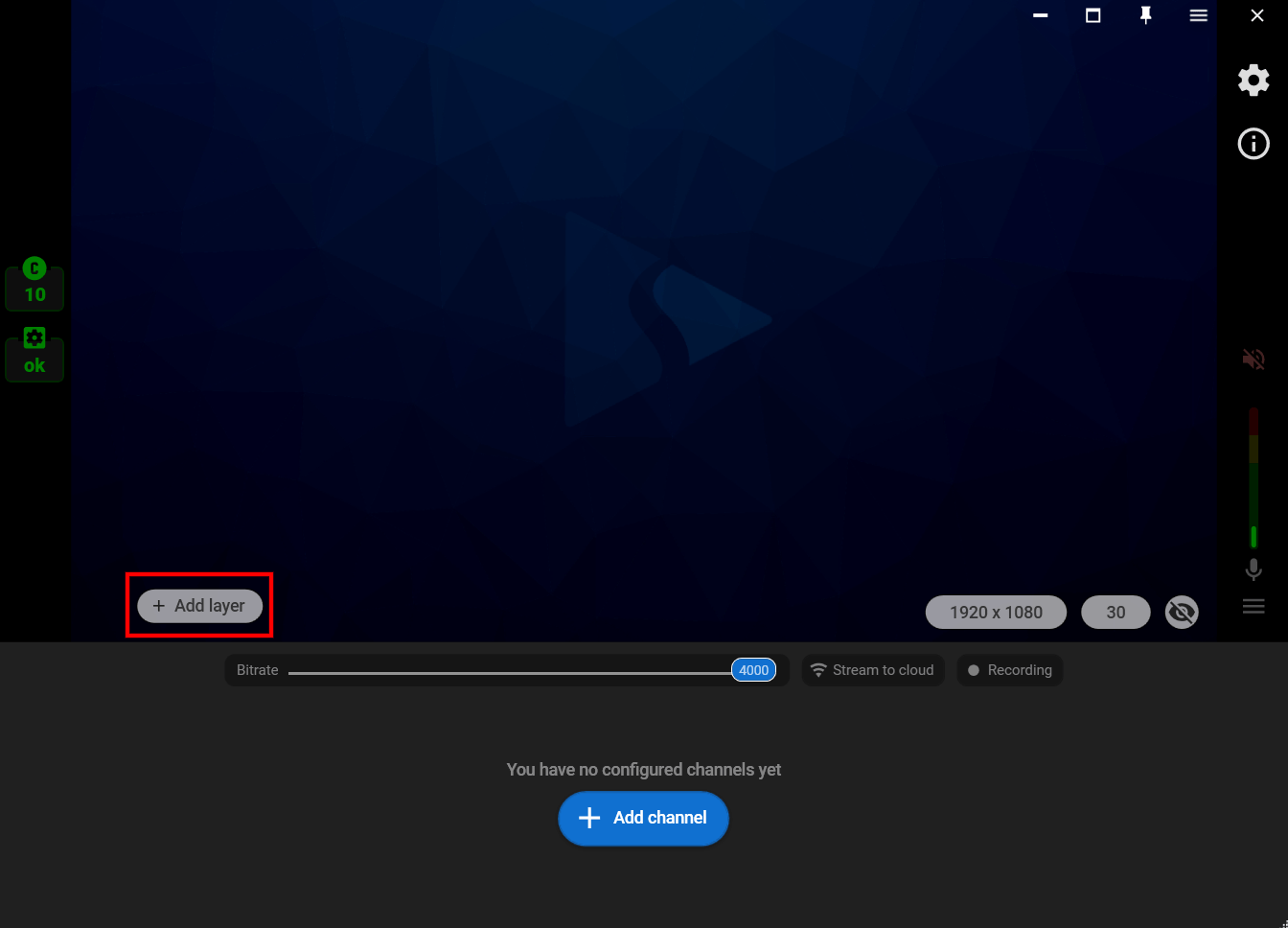 2.3. Choose the "Web camera" video source.


2.4. Select the "OBS Virtual Camera" from the list of the web cameras.


2.5. Close the layer settings window, click the "Add channel" to set up streaming to multiple platforms.


2.6. Follow the connection instructions (1) and start your stream (2).