Live Stream in 4K 60 FPS
What is 4K resolution and why should the streamer use it?
When we speak about resolution, we are referring to the number of pixels on a television display. The higher the number, the more detailed and vibrant the image. Currently, the standard for digital television, Netflix and video streaming is high definition (HD) which is 1080 pixels wide or contains 2 million total pixels. However, 4K is quickly becoming the new standard because it has a display resolution of approximately 4,000 pixels (3840 x 2160) – four times the resolution of 1080p HD.
Anyone looking to create high-quality content should opt for 4K streaming because it provides a much more immersive experience, leaving viewers feeling like they are right there. It can also help you stand out from the crowd in this hyper-competitive market and reach your content creation or audience goals.
However, not all cameras and equipment are capable of capturing video in 4K, so there are extra requirements such as upgrading equipment and dealing with increased bandwidth and processing power demands. Using a restreaming service or software like Streamster for 4K multistreaming is the ideal way to meet these demands.

What is 60FPS streaming?
Every video we create is made up of individual picture files that are displayed to create the illusion of motion. We refer to this as the 'frame rate'. A standard frame rate for video production and live streaming is 30 FPS. A 60FPS live stream is one that is broadcast at a frame rate of 60 frames per second, double the usual frame rate. This means the resulting video appears smoother and more fluid, particularly for fast-paced or action-packed content such as video games, sports events, or live performances.

However, as this increased amount of data is being transmitted in the same amount of time, it does require higher bandwidth and more processor resources to complete the task. As with 4K, these problems become worse when multistreaming so using the Streamster app to multistream 60FPS is a safer option if you want to provide high-quality, engaging content to your followers.
Resolution and FPS limits in different Streamster products
1. Click the "Add layer" button in the Streamster app.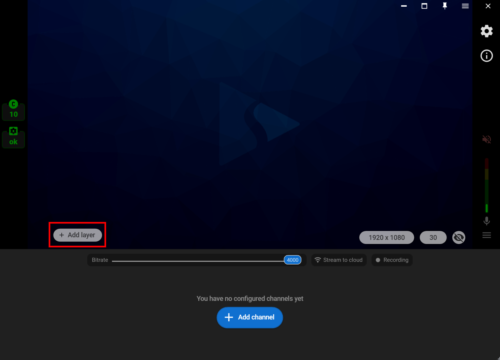 2. Choose the needed source from the list and set it up.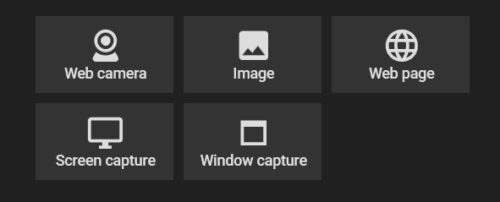 3. Hover your mouse cursor on the video preview and click on the resolution value. Choose "3840 х 2160".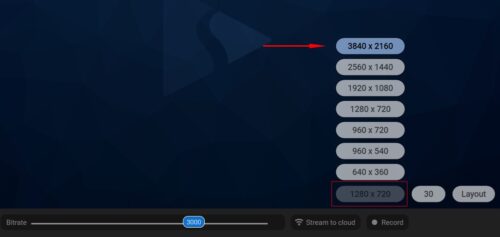 4. Click on the FPS value and choose "60".

5. Set up your streaming platfroms' channels and start your stream.

The Streamster web app
also supports 4K/60FPS multistreaming. However, you will need to select 3rd part streaming software that can also support this high-quality streaming.
The Streamster mobile app
currently does not support either 4K or 60 FPS. The maximum resolution offered by a mobile device is 1080p with a maximum FPS of 30.
Pricing and recommended plans
Please note that high-quality streaming requires a high bitrate. That's why we recommend streaming 4K/60FPS with the Premium pricing plan using the maximum bitrate of 25000 kbps. High bitrate is also available in Individual tariffs, which can be cheaper if you stream to few platforms or don't need a transcoding feature.
Or $1.56 per hour in pay-per-use plan

~

8 streaming channels

15000 Kbps max. bitrate

Transcoding

VPN
Or $1.92 per hour in pay-per-use plan

~

10 streaming channels

25000 Kbps max. bitrate

Transcoding

VPN
Also available with pay-per-usage option

~

Please let us know your needs and we'll offer you the individual tariff that meets your requirements and expectations.
FAQs
What bitrate should I use for 4K streaming?
For streaming in 4K*30FPS, we recommend 12000-25000 kbps bitrate. For 4K*60FPS please use at least 20000 kbps or higher.
Does YouTube support streaming in 4K?
Yes, it does. Like the other biggest streaming platforms, YouTube supports streaming in 4K.
Do all web cameras support streaming in 4K?
No, not all webcams support 4K live streaming. When selecting a webcam for 4K streaming, choose a high-quality webcam that is specifically designed for live streaming. Also, ensure that your computer and internet connection can handle the high-resolution video signal.
Do my viewers or followers need special equipment to watch my videos in 4K?
Your viewer needs a stable and high-speed internet connection to watch your video in 4K. However, if their network does not meet the requirements to see the video in 4K, they will see the video in lower resolution.