How to make the skin smoother on the live stream video
How to make the skin smoother on the live stream video
A short note about Streamster
Streamster is a Windows video content creation and live streaming app. It can deliver your stream to multiple platforms with the help of restreaming technology, which will help you to extend your audience. Among other features, Streamster has various video filters, that can make your skin look smoother during the live stream.
1. Download and launch the Streamster app (creating an account is optional, but it unlocks additional features).
2. Add the video source by clicking the "Add layer" button.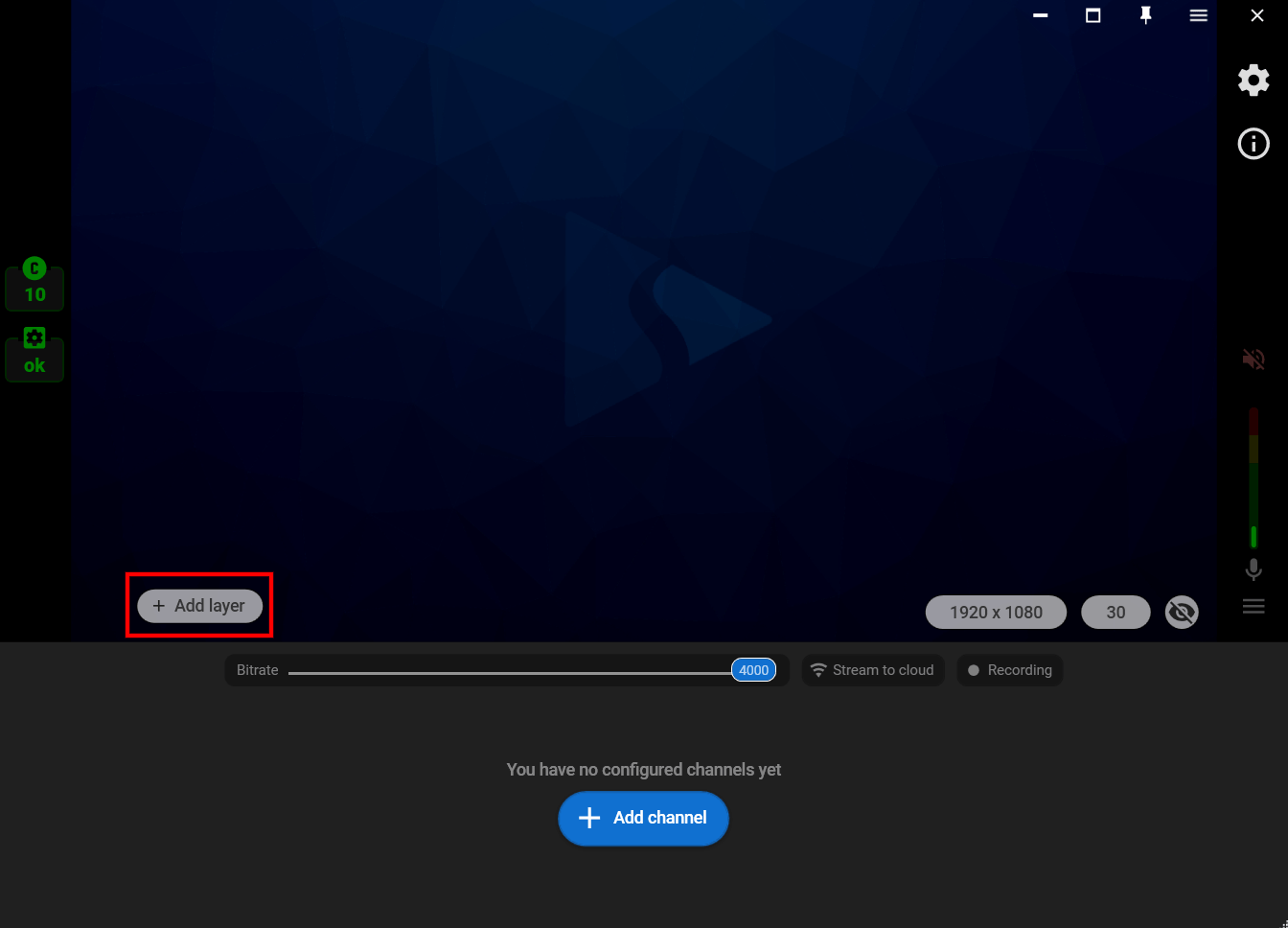 3. Choose the "Web camera" as your video source.


4. Click on the "Effects" tab.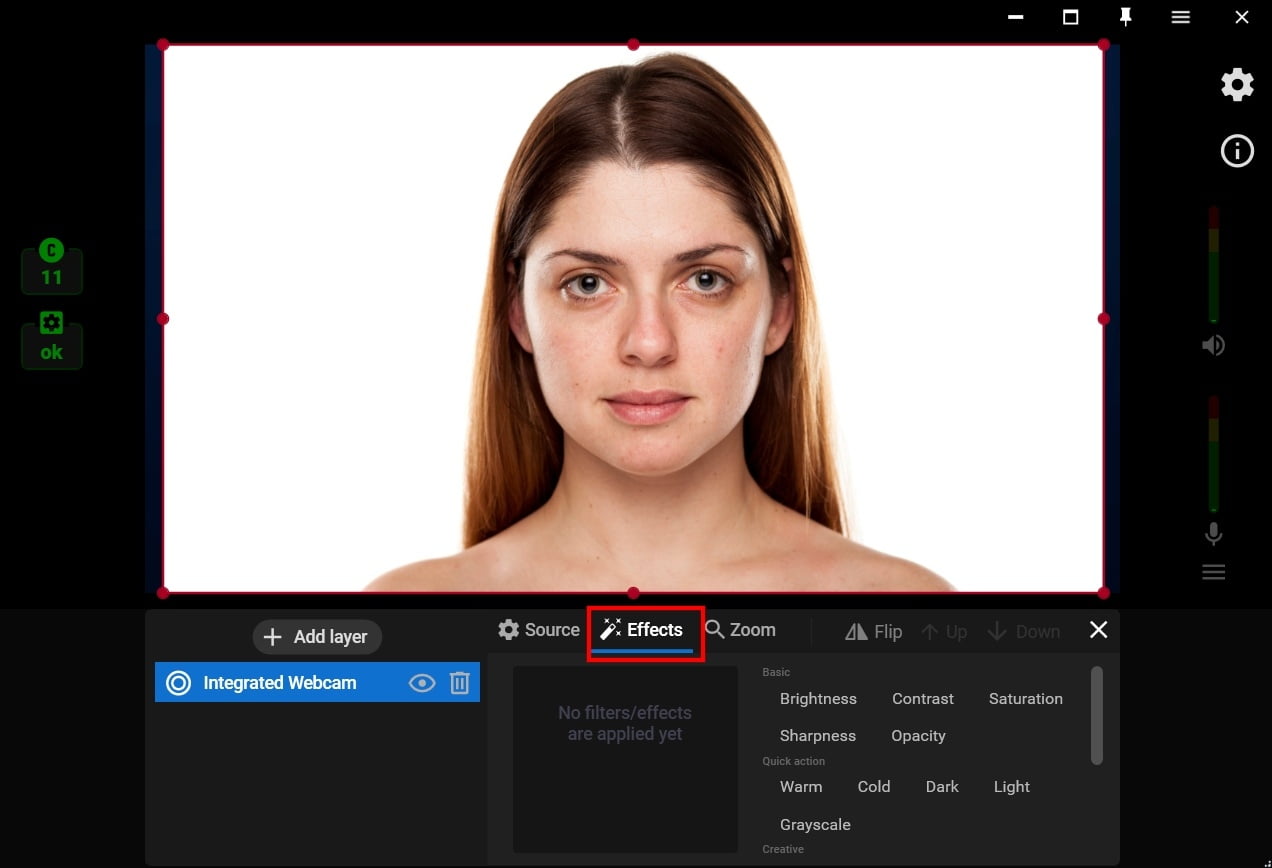 5. Choose the "Pastel" filter from the list of Creative video filters.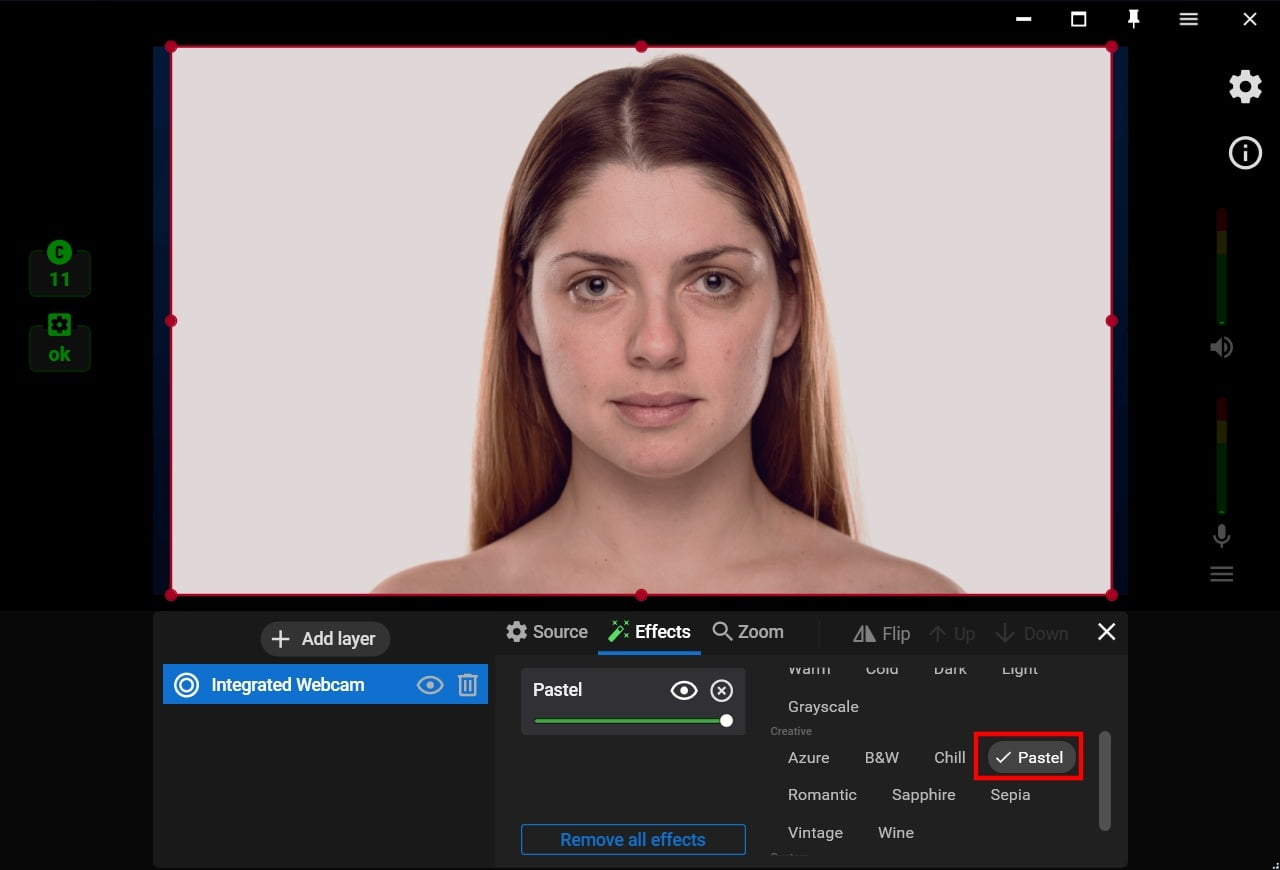 6. Choose "Contrast" and "Brightness" (1) filters and set the needed level for both settings (2).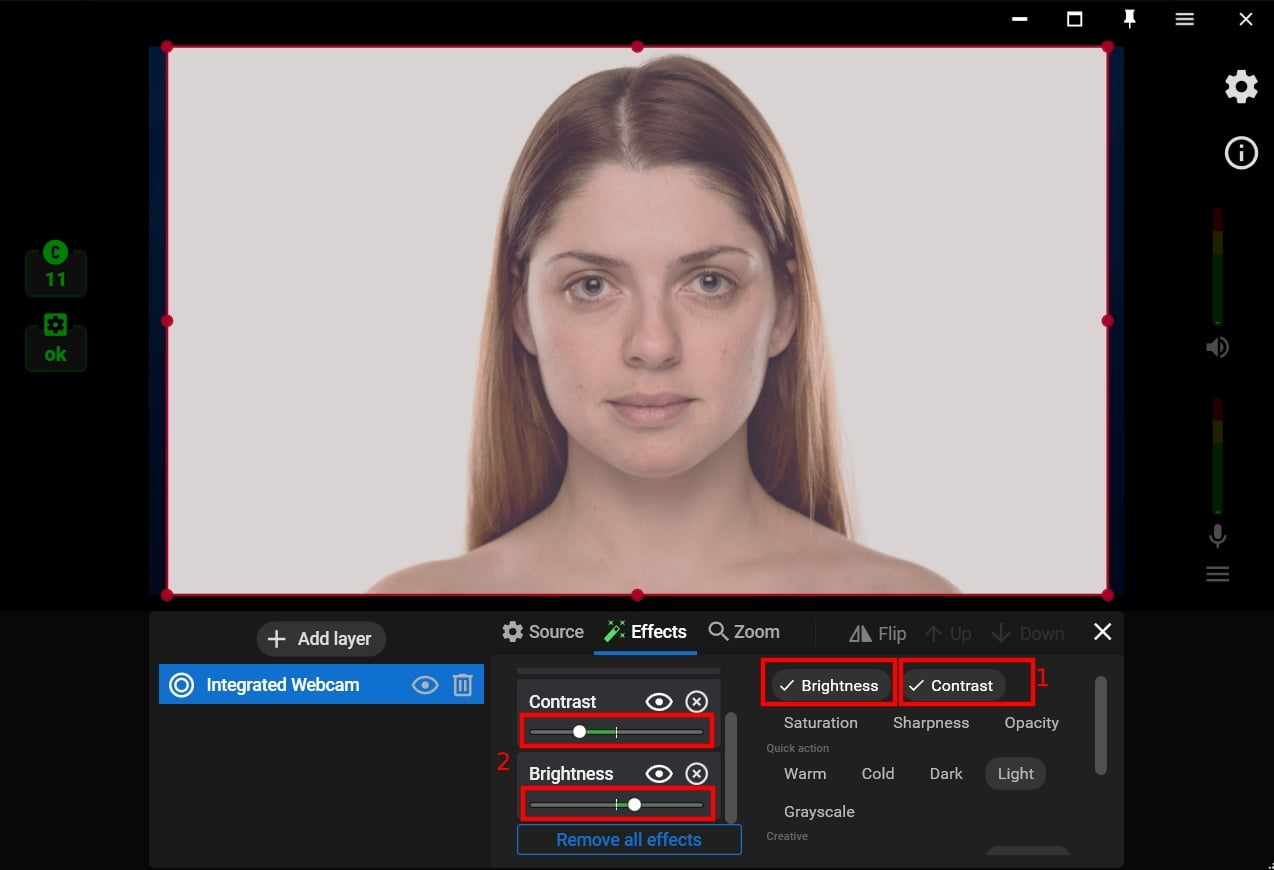 7. Close the layer settings window, click the "Add channel" to set up streaming to one or multiple platforms.


8. Follow the connection instructions (1) and start your stream (2).