How to zoom in/out the live stream
How to zoom in/out the live stream
A short note about Streamster
Streamster is a Windows video content creation and live streaming app. It can deliver your stream to multiple platforms with the help of restreaming technology, which will help streamers to extend the audience. Among other features, Streamster has a zoom tool, so you are able to zoom in/out on the object in the video during your live stream.
1. Download and launch the Streamster app (creating an account is optional, but it unlocks additional features).
2. Add the video source by clicking the "Add layer" button.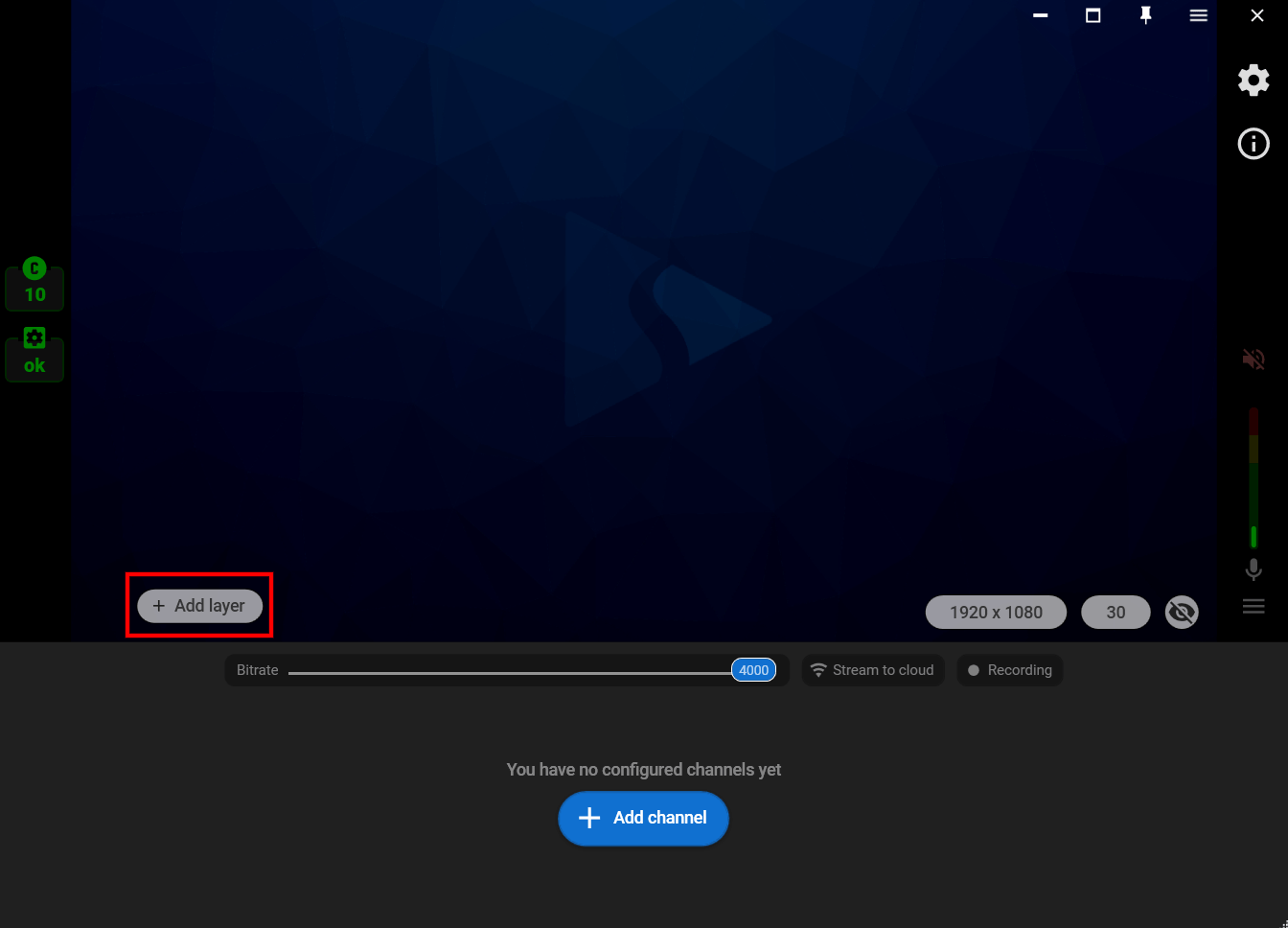 3. Select the video source, e.g. the "Web camera" to set up the stream from camera.


4. Click the "Zoom" tab to bring your video closer. Also here you can set an option to change the camera resolution to improve the video quality.


5. You can also control your web camera zoom during the stream with the mouse wheel. Move your mouse cursor over the area you want to zoom and scroll up or down to zoom in or out.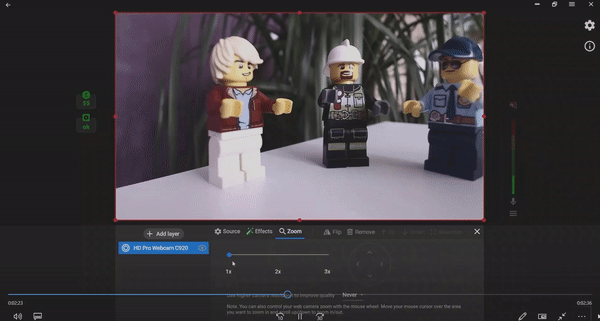 6.  Close the layer settings, and lick the "Add channel" to set up streaming to one or multiple platforms.


7. Follow the connection instructions (1) and start your stream (2).