How to add the watermark (image overlay) to your live stream
How to add the watermark (image overlay) to your live stream
A short note about Streamster
Streamster is a Windows video content creation and live streaming app. It can deliver your stream to multiple platforms with the help of restreaming technology, which will help you to extend your audience. Adding images over the video from your webcamera or from your screen is one of the Streamster's features.
1. Download and launch the Streamster app (creating an account is optional, but it unlocks additional features).
2. Add the first video source by clicking the "Add layer" button and select your video source (your web camera, screen, window, web page, etc.)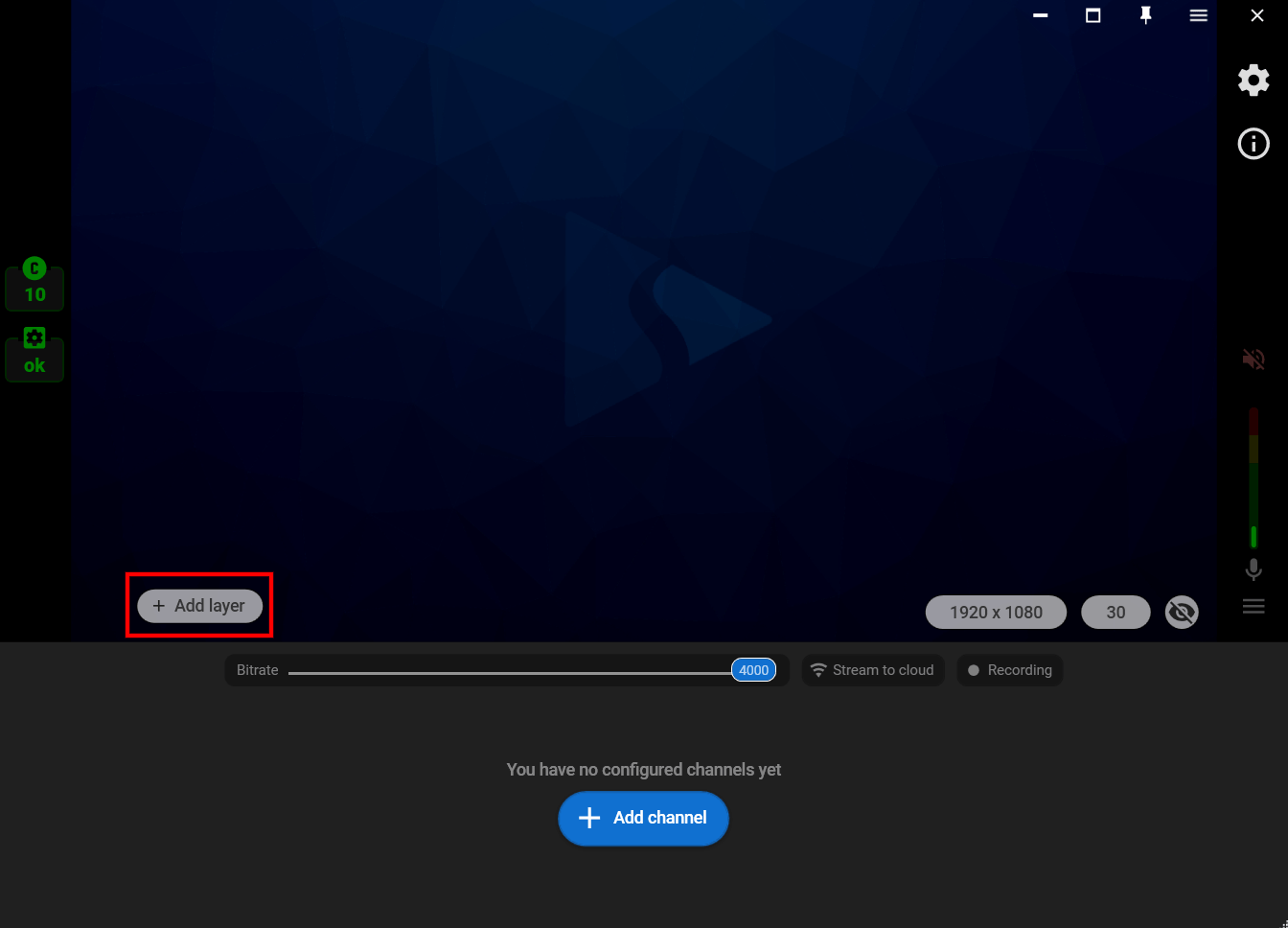 3. Set up your main video source
4. Click the "Add layer" button once again, choose the "Image" source from the list, and choose the needed image from your PC.

5. Change image position and size with your mouse.
6. If you want to make your watermark transparent, choose the image layer (1), click on the "Effects" tab (2), choose the "Opacity" filter, and change the opacity level (4).

7. Close the layer settings window, click the "Add channel" to set up streaming to one or multiple platforms.


8. Follow the connection instructions (1) and start your stream (2).