How to stream to Facebook and Youtube at the same time for free
How to stream to Facebook and Youtube at the same time for free
Streamster for mutistreaming
There are a several ways how to stream to Facebook (personal profile, page or group) and Youtube simultaneously. The best one is using streaming software that supports the multistreaming feature. Streamster suits for this purpose perfectly and will allow you to broadcast to Youtube and Facebook with the best quality, easiest streams setup and management. And it's for free!
How to set up channels for Youtube and Facebook in Streamster?
1. Download and install the Streamster app.
3. Click the "Add Channel" button.


4. Click on the Facebook Live logo.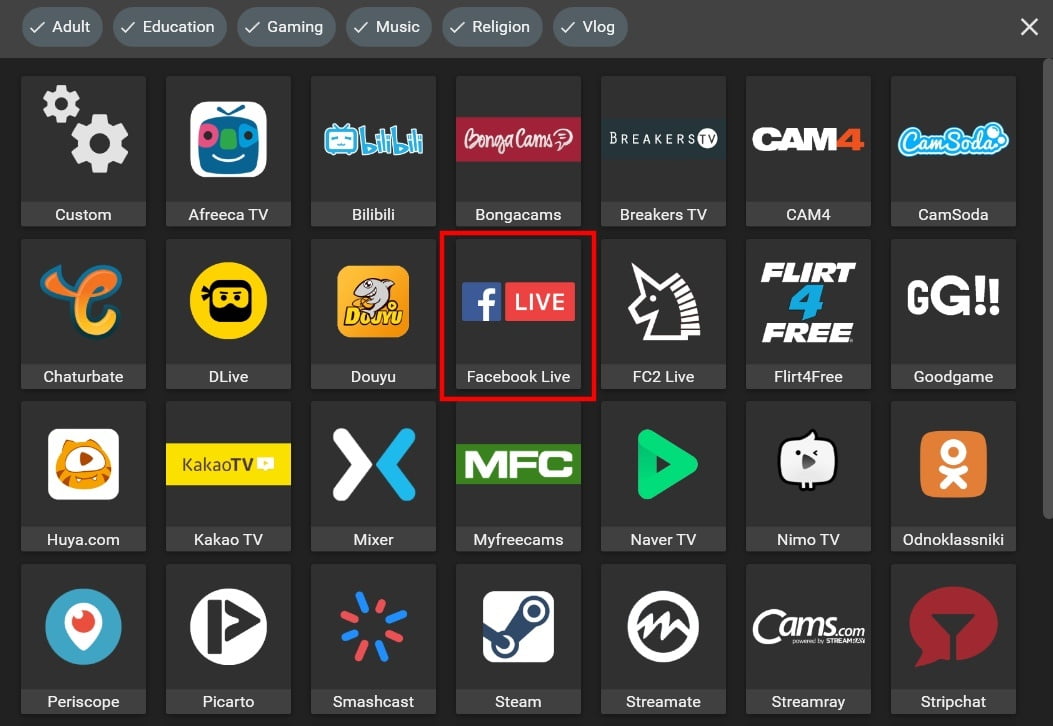 5. Click the "+" button to add another platform.

6. Choose the Youtube logo.

7. Paste your Stream key for both platforms (1) click the start button (2).