Manual: How to Stream to Picarto
Manual: How to Stream to Picarto
What is Streamster?
Streamster is a live broadcasting app, designed to create a perfect live stream and deliver it to multiple platforms at once with cloud-based technology. It is available for Windows users and is popular among gamers, artists, performers, influencers and other content creators from all over the world. Screen capture feature is availible in Streamster, as well as many tools for live video customization.
1. Set up the external encoder on Picarto
1.1. Login to your Picarto account and open the Channel section in the main menu.

1.3. Copy the server RTMP link according to your location (1) and the Stream Key (2).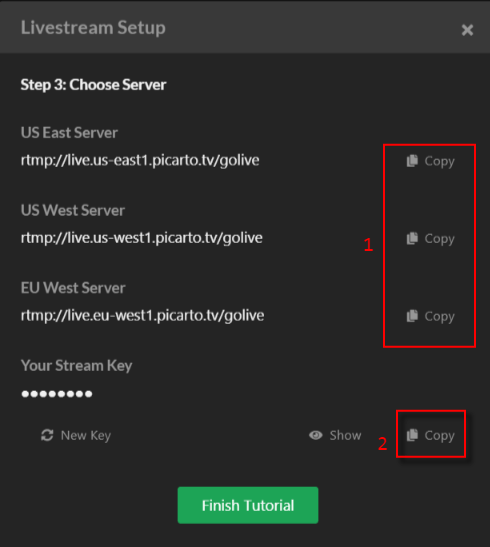 2. Set up the Picarto streaming channel in Streamster
2.1. Click the "Add channel" button.


2.2. Select the "Picarto" icon.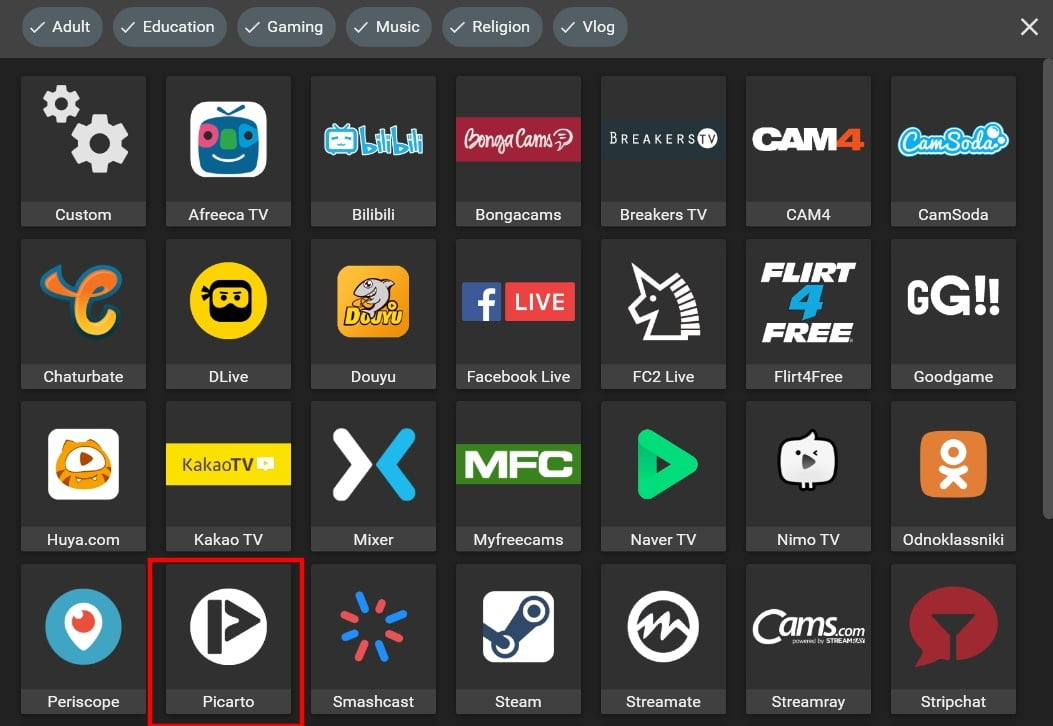 2.3. Paste your Stream key (1), RTMP URL (2), and click the Add channel button (3).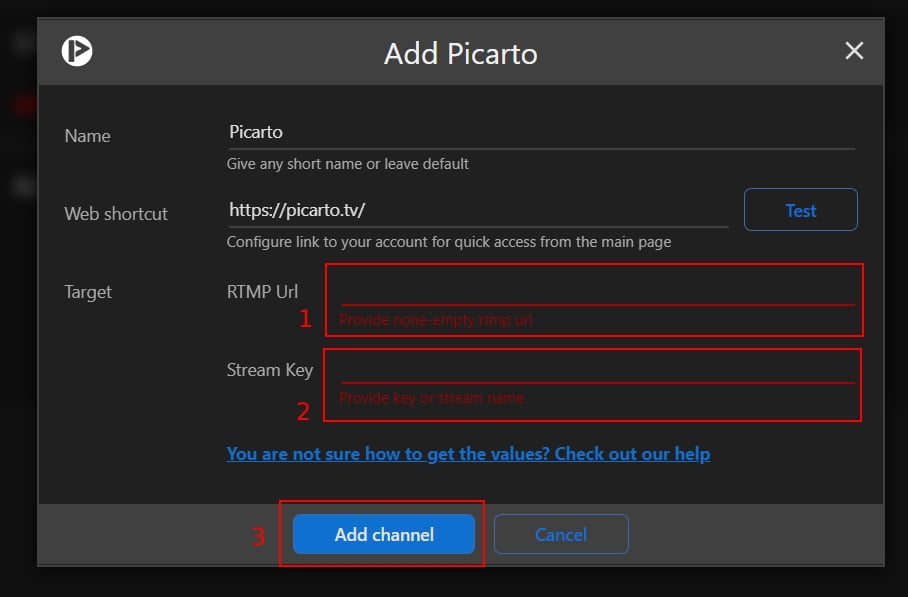 2.4. Start your live stream on the platform.