Manual: How to Broadcast to Amateur.tv
Manual: How to Broadcast to Amateur.tv
A few words about Streamster
Streamster is a free broadcasting and multistreaming application for Windows, Android and iOS. It is popular among streamers, including performers in the adult live streaming industry as it makes their streams more profitable. Streamster can be used for streaming to Amateur.tv and other websites simultaneously.
1. Set up an external encoder streaming on Amateur.tv
1.1. Log in to your Amateur.tv account.
1.2. Click the "Broadcast" button in the main menu.

1.3. Choose the "Broadcast in HD with OBS" option.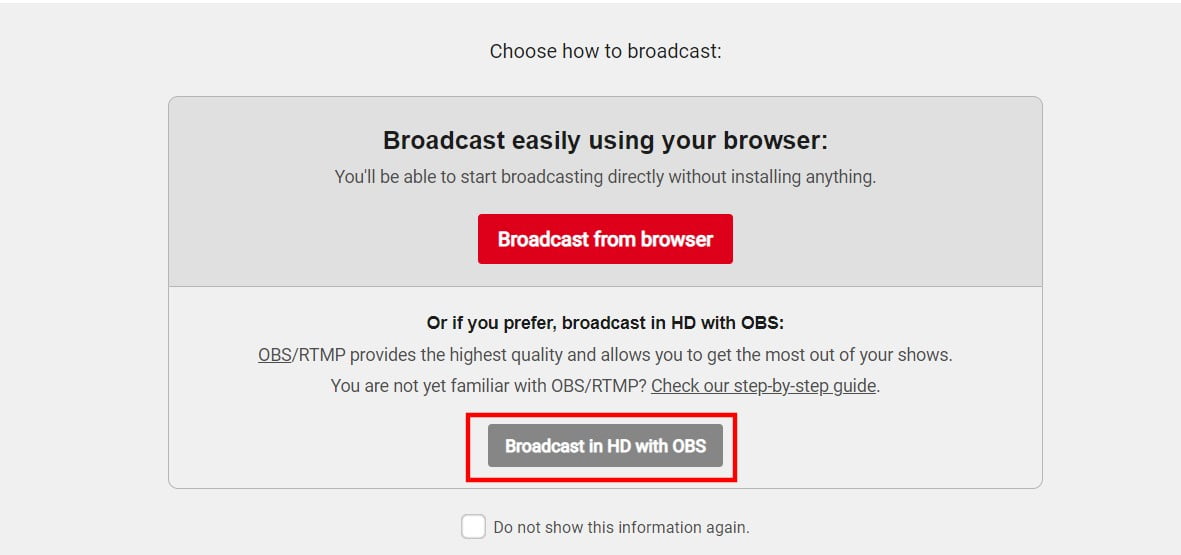 1.4.  Copy the "Server" (1) and "Stream Key" (2) fields input.


2. Set up the Amateur.tv streaming channel in Streamster.
2.1. Click "Add channel" button.


2.2. Choose the "Amateur.tv" from the list of channels.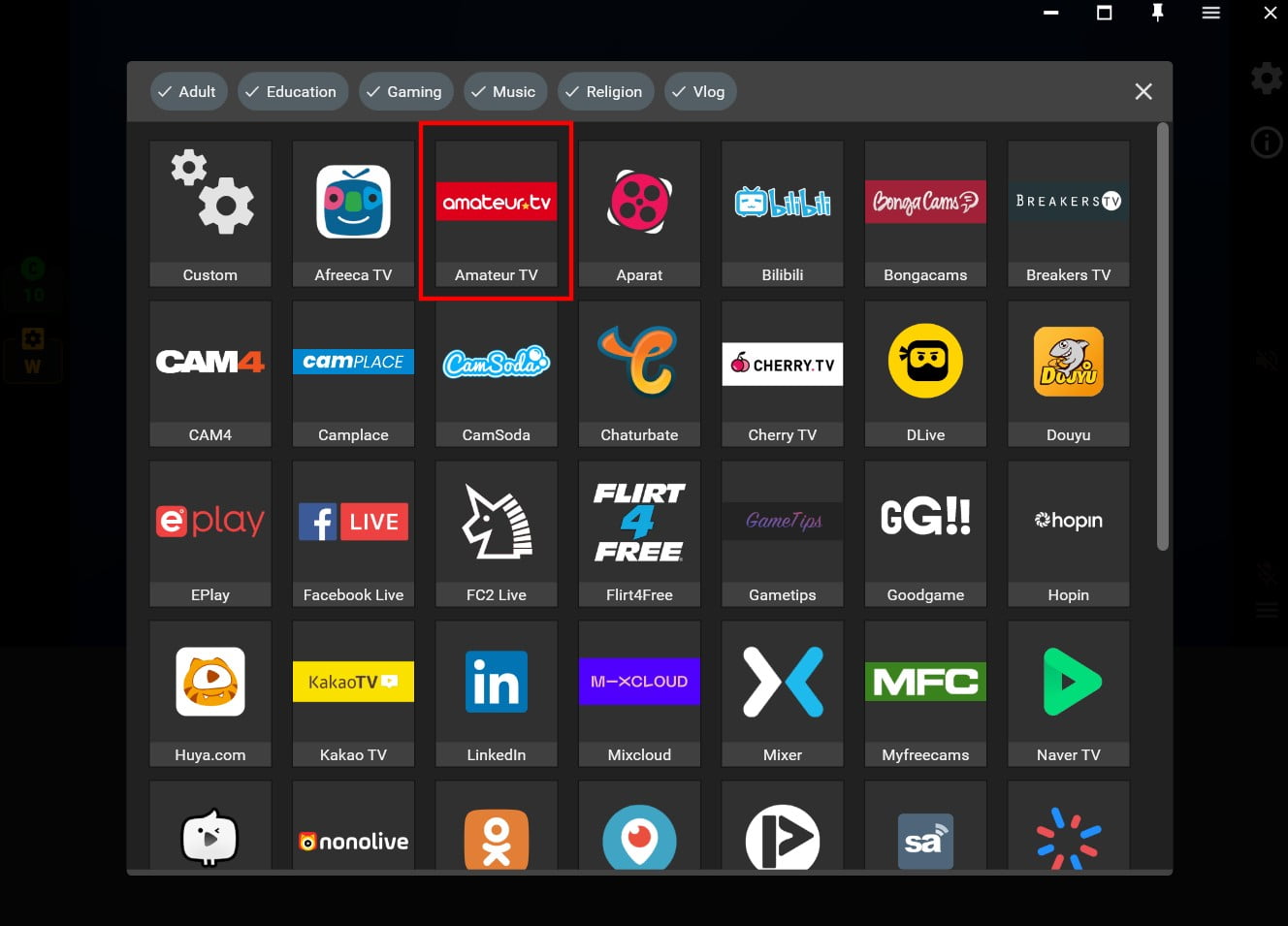 2.3. Paste your RTMP URL (1), and Stream key (2), and click the Add channel button (3).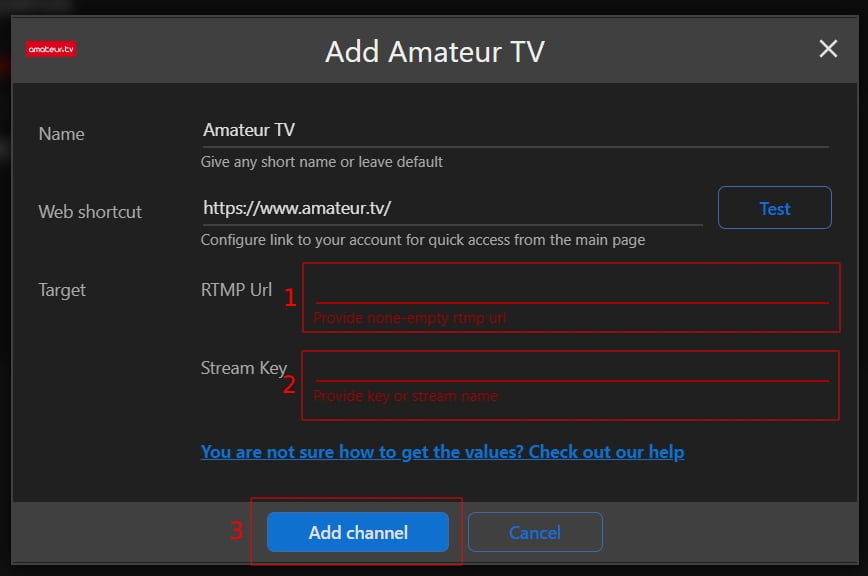 2.4. Launch the live stream on the platform.